To connect with diverse industries with digital inkjet technology, to develop business value with smart manufacturing
International Textile Supply Chain Industry Expo (TSCI) is not only a platform to display new products and technologies of textile industry, but also an event to exchange business experience and seize the opportunities of future development.
Digitalization brings brand-new business mode and practices. As a leading manufacturer of digital printers, HanGlory Group at TSCI 2022 was warmly welcomed. Under the theme of "Forsee New Value", we brought our Textile Printers and Hybrid Printer with upgraded MES system to show our breakthrough in high-speed digital inkjet printing.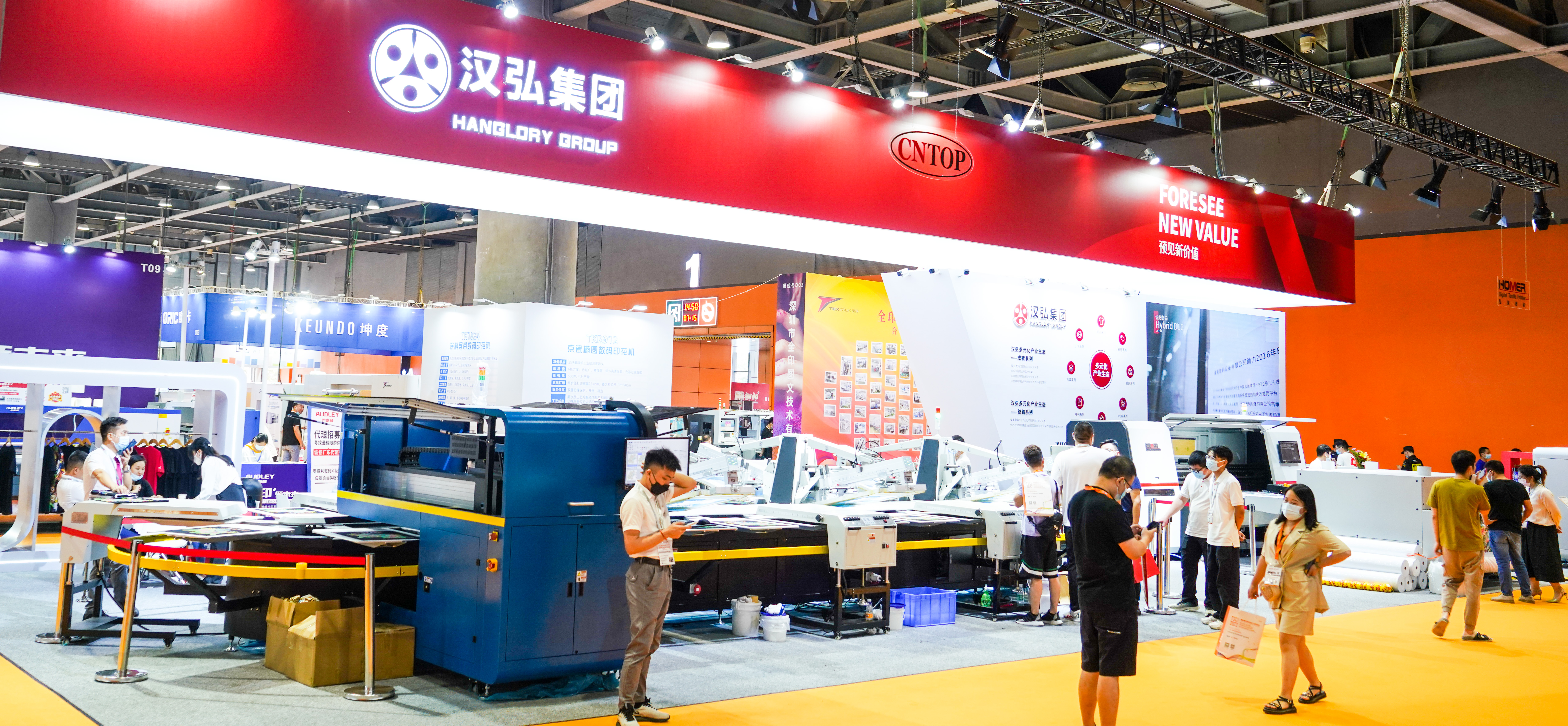 CNTOP upgraded Garment printing solutions brings brand-new business mode
Traditional oval printers are mostly based on screen printing technology. Their products have high performances in quality, printing sizes and light resistance. But long-term plate-making, low flexibility, and high pressure in environmental protection are also bothering. While DTG can meet the requirements of personalization, customization and quick response with its no plate making, print on demand, high efficiency and environment friendly.
To choose DTG or Screen Printing, that depends on your business mode. But besides them, CNTOP brings a brand-new mode—Hybrid Pringting Solution.
IoT and energy saving are two key words of CNTOP at TSCI 2022. Mr. Wang, GM of CNTOP, suggested that CNTOP has upgraded the communication protocol of the equipment to match with customers' cloud system, realized total interconnection. Meanwhile, targeted at the pain points of this industry and the flexible manufacturing, a full set of solutions and advanced modules have been developed. For example, 20% cut in energy with the energy-saving control system, and the quick upgrading has speed up the automation and informatization of production process.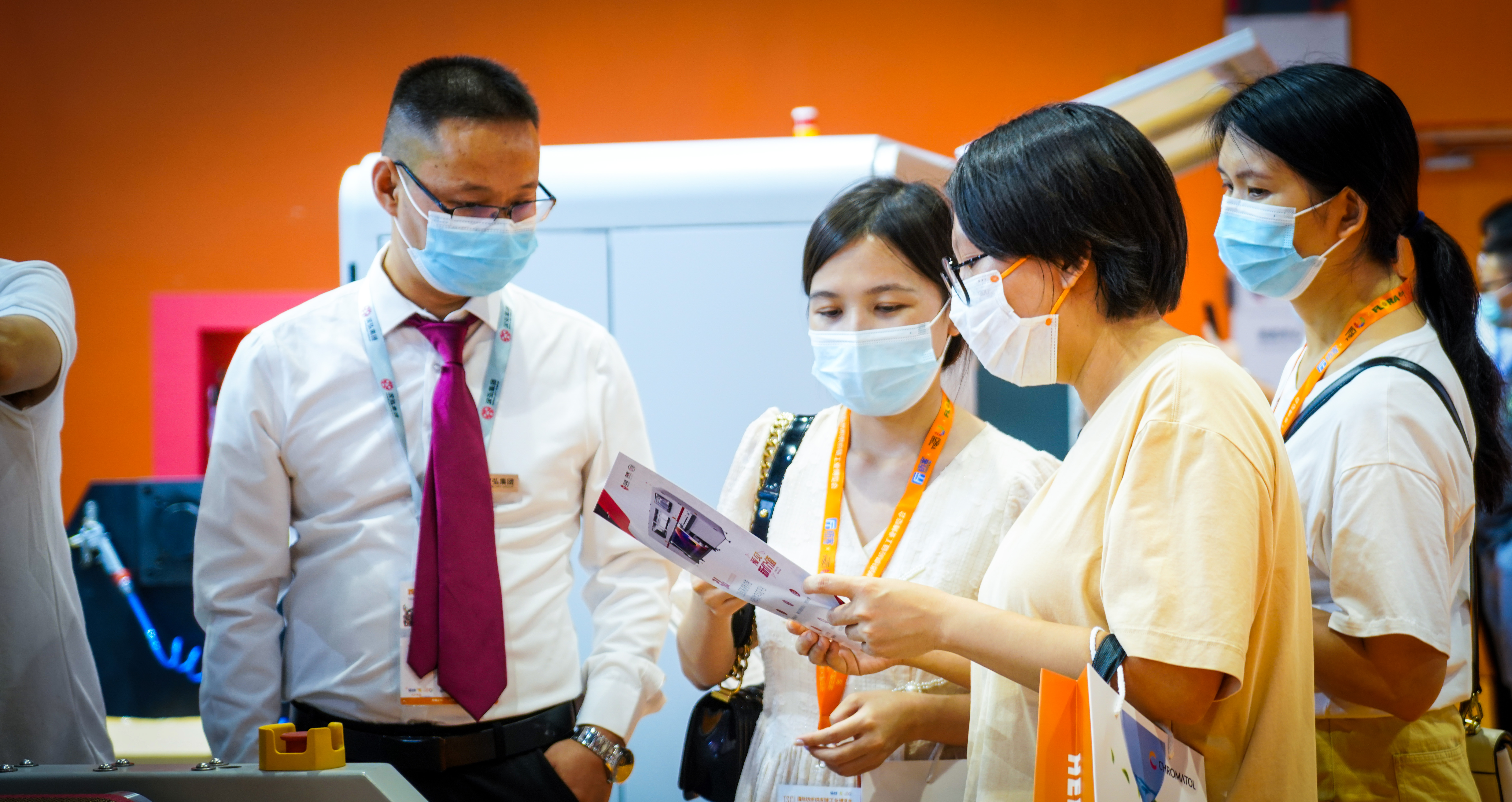 Productivity of the Hybrid powered by CNTOP is up to 450pcs/h, and the printing resolution is up to 600*1200dpi and even higher. The digital inkjet printing can also be connected to different traditional textile techniques to deliver various types, high color fastness, and more vivid colors with less ink.
It should be noticed that Oval+Digital is not just simple combination. They are interconnected in solutions and techniques, and has narrowed the gap between DTG and Screen Printing. For one thing, this has solved the pain points of traditional textile printing. For another, it has simpler structure with short delivery time. It can meet various requirements about personalized orders, and also deliver high performance of traditional screen printing techniques. Different printing techniques and substrates have different solutions, suitable for small clothing factories with 50-200 pieces per order.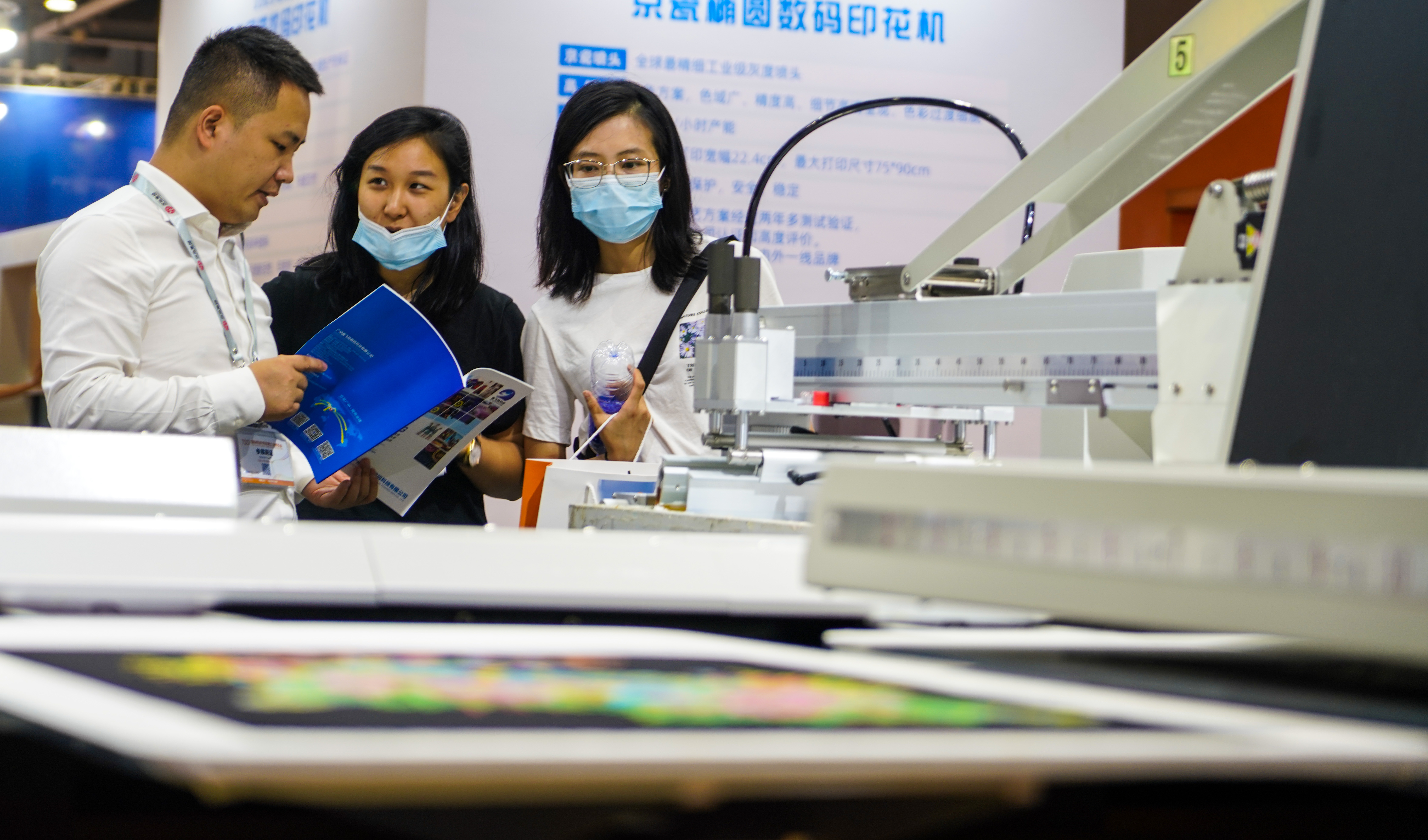 In the post-pandemic era, online economy shows great potential, driving industrial transformation and upgrading, and new industrial chain. As the first digital garment printers manufacturer that combines digital inkjet with traditional printing, CNTOP has been well-known in 2014 when it self-developed the "Oval+Digital" printer in China. Now this solution is tested by global market and widely applied to online markets.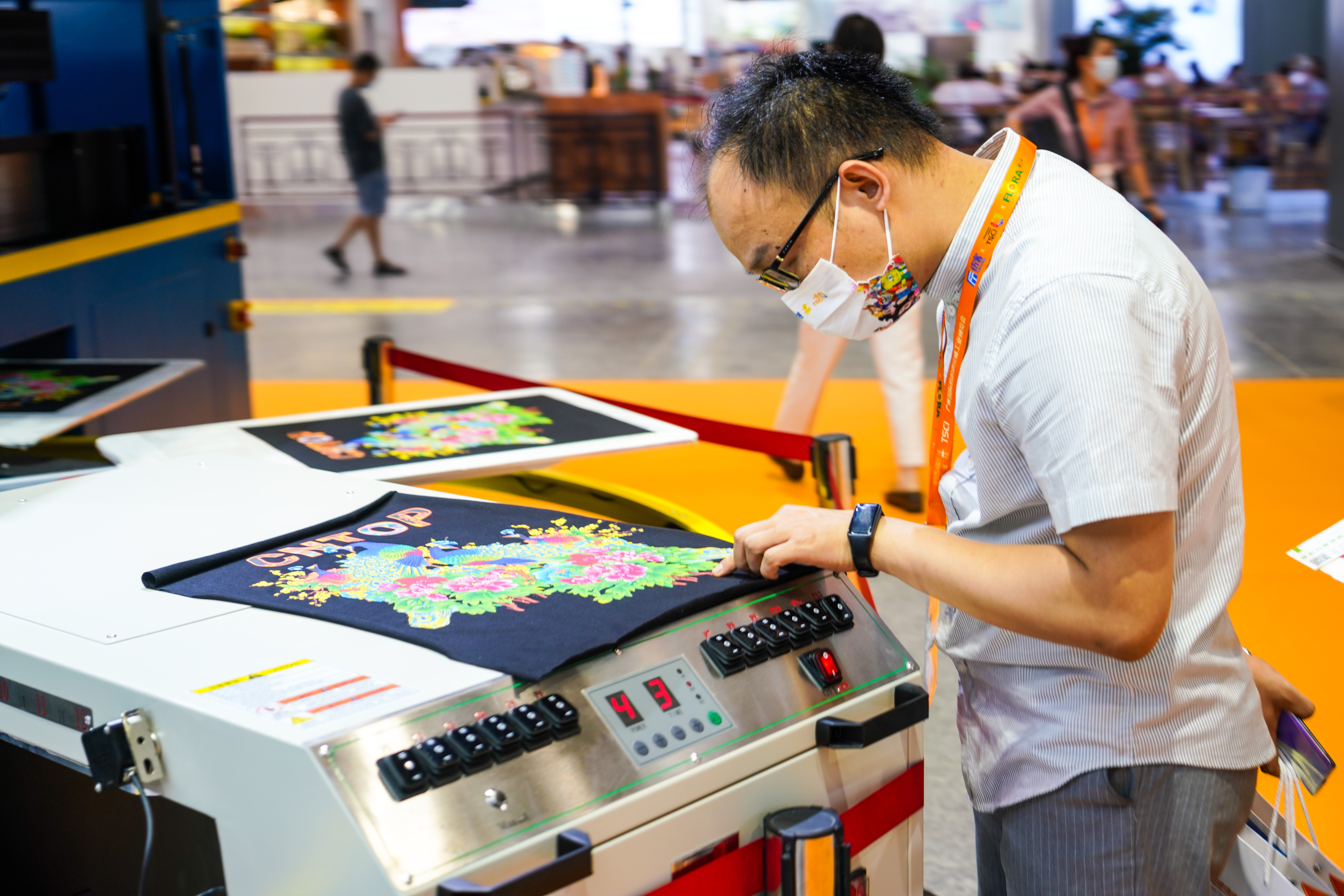 Unique, Energetic and Innovative Digital Printing Industry
Based on rich experience in digital inkjet technologies, HanGlory Group develops end-to-end high-quality solutions for different industries, introduces printing application scenes based on various industrial features and demands to serve customers' production and business development. Nowadays, HanGlory is committed to the development, manufacturing, production and sales of high-end digital printing products applied to UV printing, garment printing, textile printing, corrugated packaging, PCB inkjet printing, labels and publications and so on. We also provide a full set of end-to-end solutions with high quality for equipment, ink, materials, software and after-sales support. A product system based on Single Pass printing technology has been established to create a unique, energetic and innovative digital printing industry.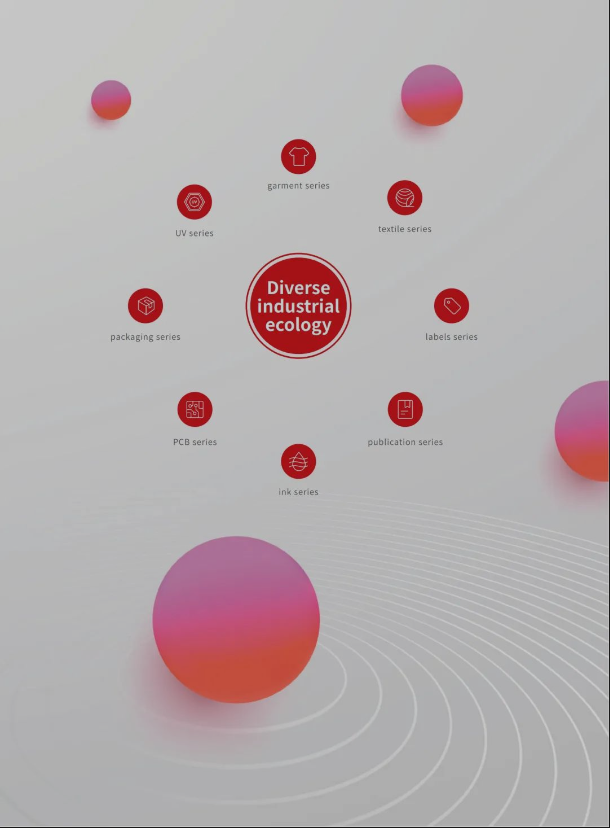 In the past one year, Homer and CNTOP made great achievements and was warmly welcomed by our customers and the market. Especially during the pandemic, we improved our products and solutions and got sales hike in overseas market and developed economical and high quality printing mode targeted at the Pakistani market, laying a solid foundation to the future development. Next, HanGlory Group will continue to target at pain points of this industry and provide better platform and solutions for quick, long-lasting and high-quality production.