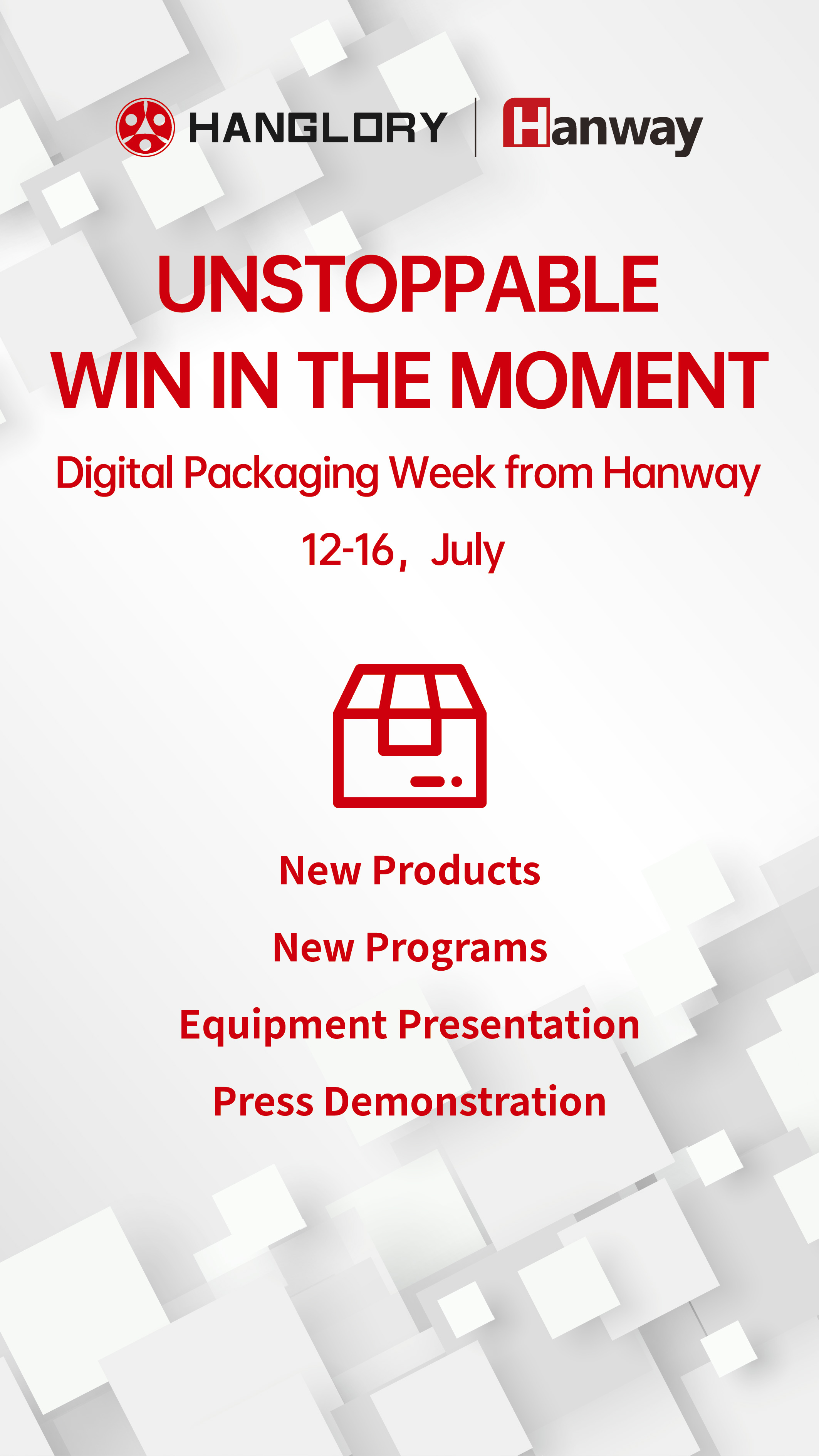 Unstoppable Digital Power
The Era of Smart Production
Accelerate Business Success
This week!
HanGlory Group & Hanway
Announce a series of weekly events on the theme of
——
UNSTOPPABLE
WIN IN THE MOMENT
Will be held from 12-16,July
Exciting Highligths:
New Products!
New Programs!
Equipment Presentations!
Press Demonstrations!
NEW and Beyond:
Higher Efficiency!
Higher yields!
Wider Arrange of Applications!
Mind Blowing on Image Quality!
-----
New range, ready to go!
Digital Packaging
Hanway, are born to lead!
Mr. Johnson Tan, General Manager of Hanway said, "We are pleased to present Hanway's latest technology and top products to the global audience in July. From Single Pass to Multi Pass, from new performance to new quality aesthetics, and from a wider range of application scenarios to more flexible products and solutions, we have always provided customers with a wide range of products and solutions with our mature digital printing application capabilities covering the whole world.
With the mature digital printing application capability covering the whole world, we will continue to provide customers with a wide variety of product selection space, fully demonstrating Hanway's hardcore strength at the forefront of the industry, and committing ourselves to helping packaging printers truly realize digital transformation and upgrading as well as business growth".