The technological revolution and industrial transformation of digital printing have brought opportunities to the entire industries,and technological innovation has become the driving force for leadinghigh-quality products. Recently, an Open House event hosted by Hanway and Kanzaki was successfully held in Japan, and the exhibition of the industrial grade corrugated four-color digital printing press Glory 1604 attracted muchattention, which can be narrated as a great show for digital printing industry intelligent manufacturing of products and new technologies.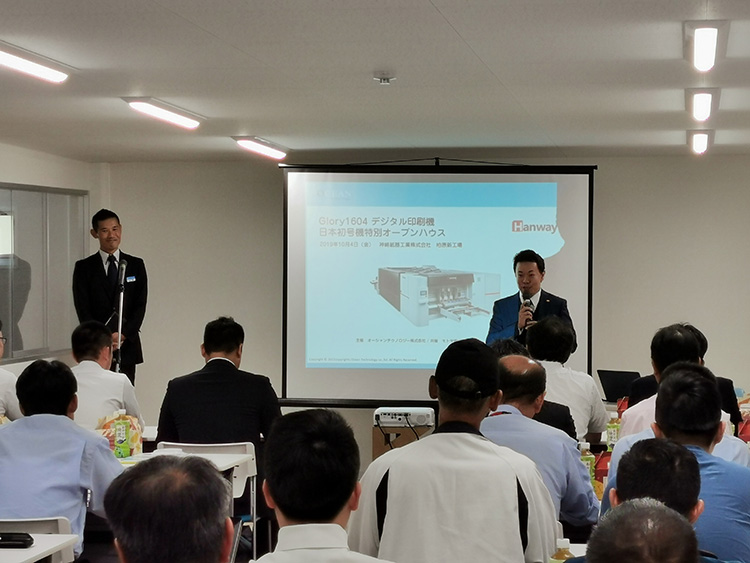 Numerous vital guests from localcorporations have attended this event at Kanzaki Paper Industry Co., Ltd whotook the lead to install Hanway Glory 1604 digital corrugated press in Japan inthis Summer. They give high recognition to the high precision, high performanceand high quality of Glory 1604 printing outputs.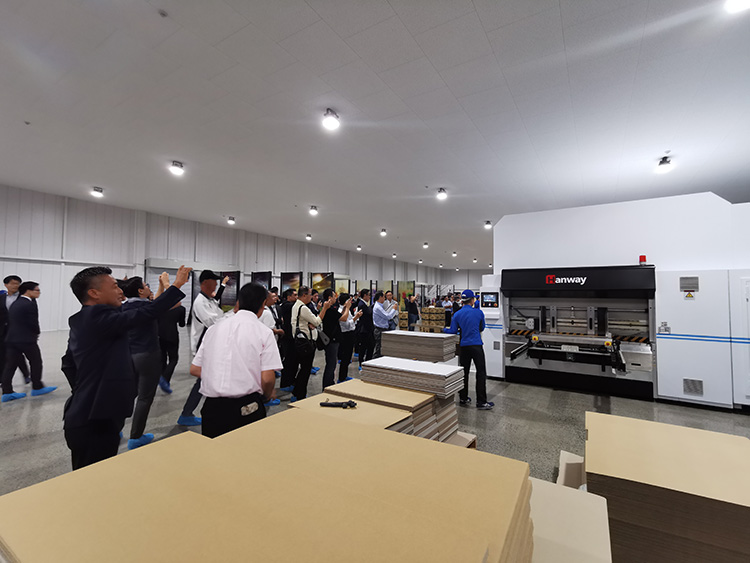 Glory1604 is the first industrial-gradesingle-pass digital corrugated press in 4 colors, which has matchedinternational advanced printing quality standard because it equipped with oneof the progressive printheads in the world — Kyoceragrayscale printheads which achieved the speed of 150 m/min and high resolutionof 600 * 1200 dpi.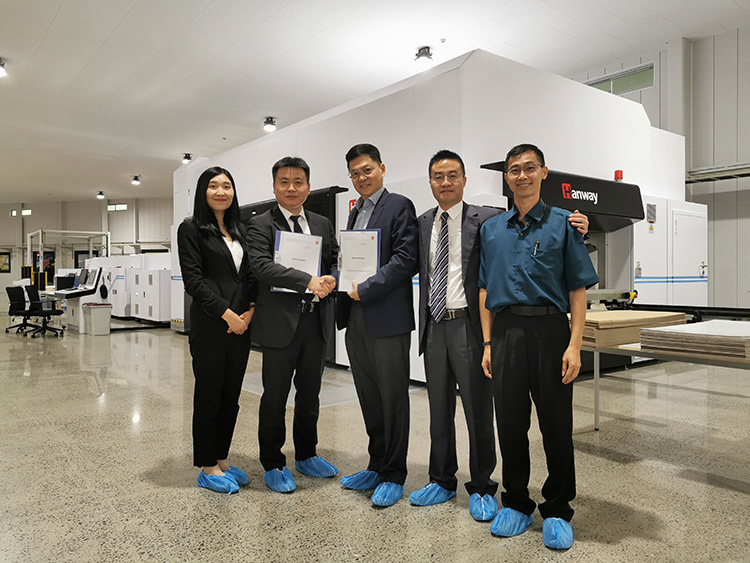 Itshould be noted that the customers from Malaysia signed a purchase contract onsite about Glory1604 , which is also the second Single-Pass digital equipmentpurchased by Malaysian customers from Hanway.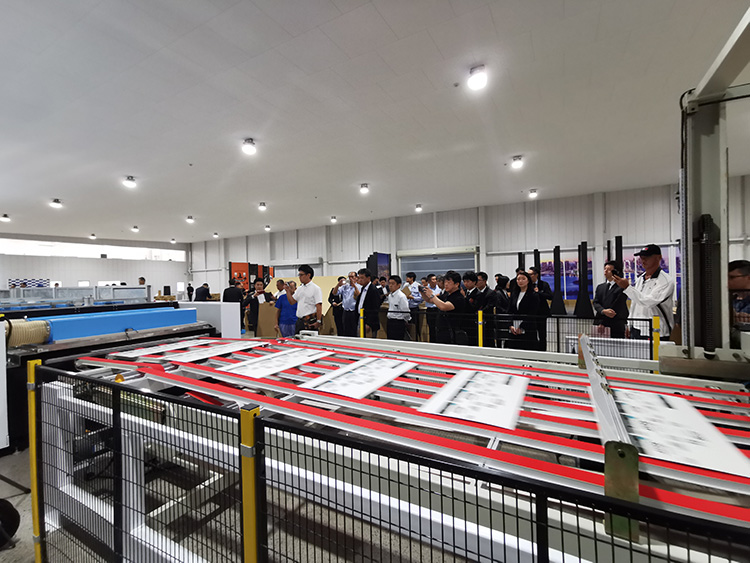 Shenzhen Hanway industrial digital equipment Co. Ltd. is a high-tech enterprise specialized in single-pass digital equipment research and development and manufacturing. It has the strength ofdigital inkjet technology and is committed to becoming one of the world's toppackaging digital printing enterprises.