To connect with diverse industries with digital inkjet technology, to develop business value with smart manufacturing
International Textile Supply Chain Industry Expo (TSCI) is not only a platform to display new products and technologies of textile industry, but also an event to exchange business experience and seize the opportunities of future development.
Digitalization brings brand-new business mode and practices. As a leading manufacturer of digital printers, HanGlory Group at TSCI 2022 was warmly welcomed. Under the theme of "Forsee New Value", we brought our Textile Printers and Hybrid Printer with upgraded MES system to show our breakthrough in high-speed digital inkjet printing.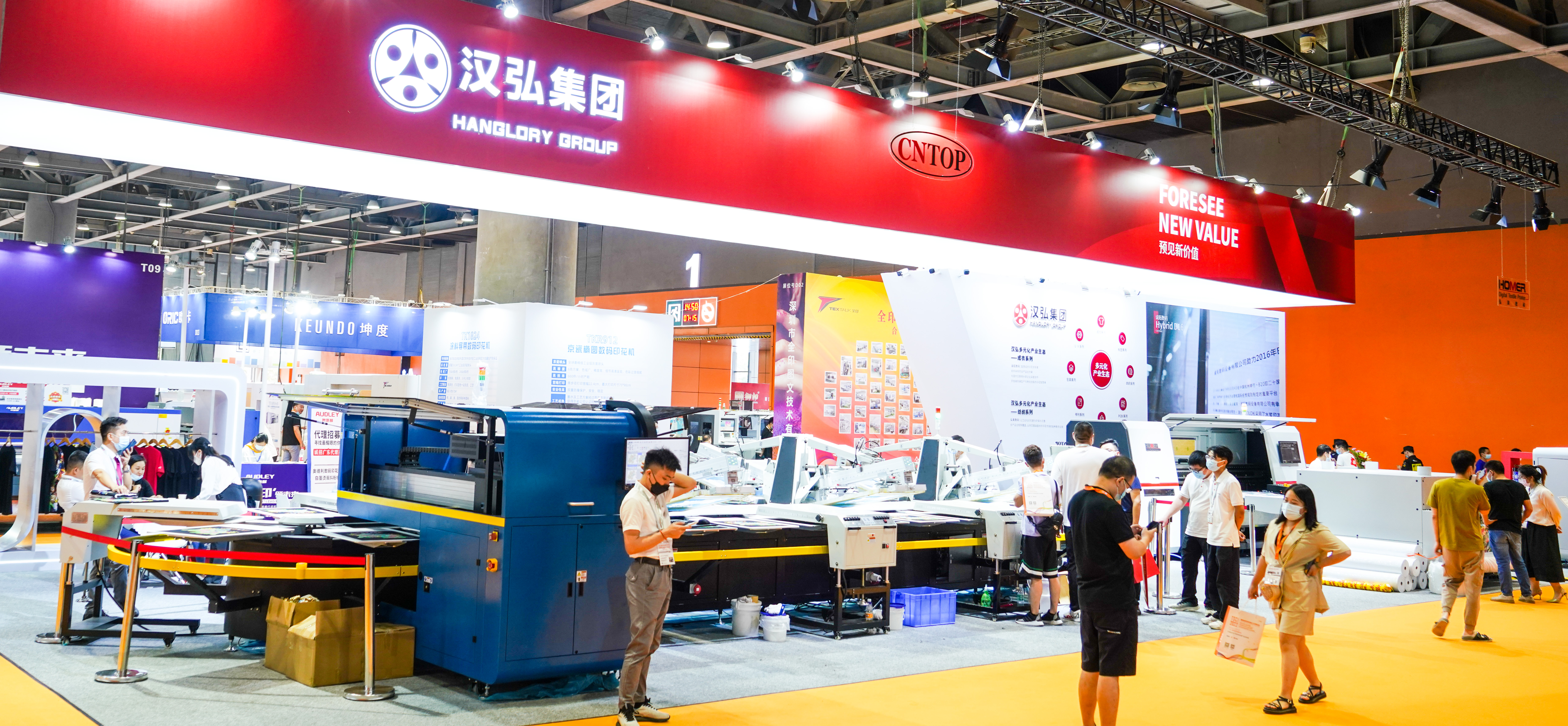 Breaking traditional limits to improve textile printing——Homer MES system
China is the largest exporter of textile products. Recently, faced with the increased production costs, restraints for environmental protection and the COVID-19 pandemic, many enterprises are seeking for new solutions. Digital printing technologies brings more opportunities to the transformation and upgrading of traditional printing industry.
Homer, the subsidiary of HanGlory Group, is a manufacturer of industrial grade high-speed digital inkjet textile printers and a solutions provider. Its printers are very popular on the market and sold home and abroad. Based on rich experience and innovations of technologies and solutions in digital inkjet printing, the brand-new Thermal Transfer Paper Digital Printer and Guide Belt Textile Digital Printer with MES system showcased at TSCI 2022 attracted many customers'attentions.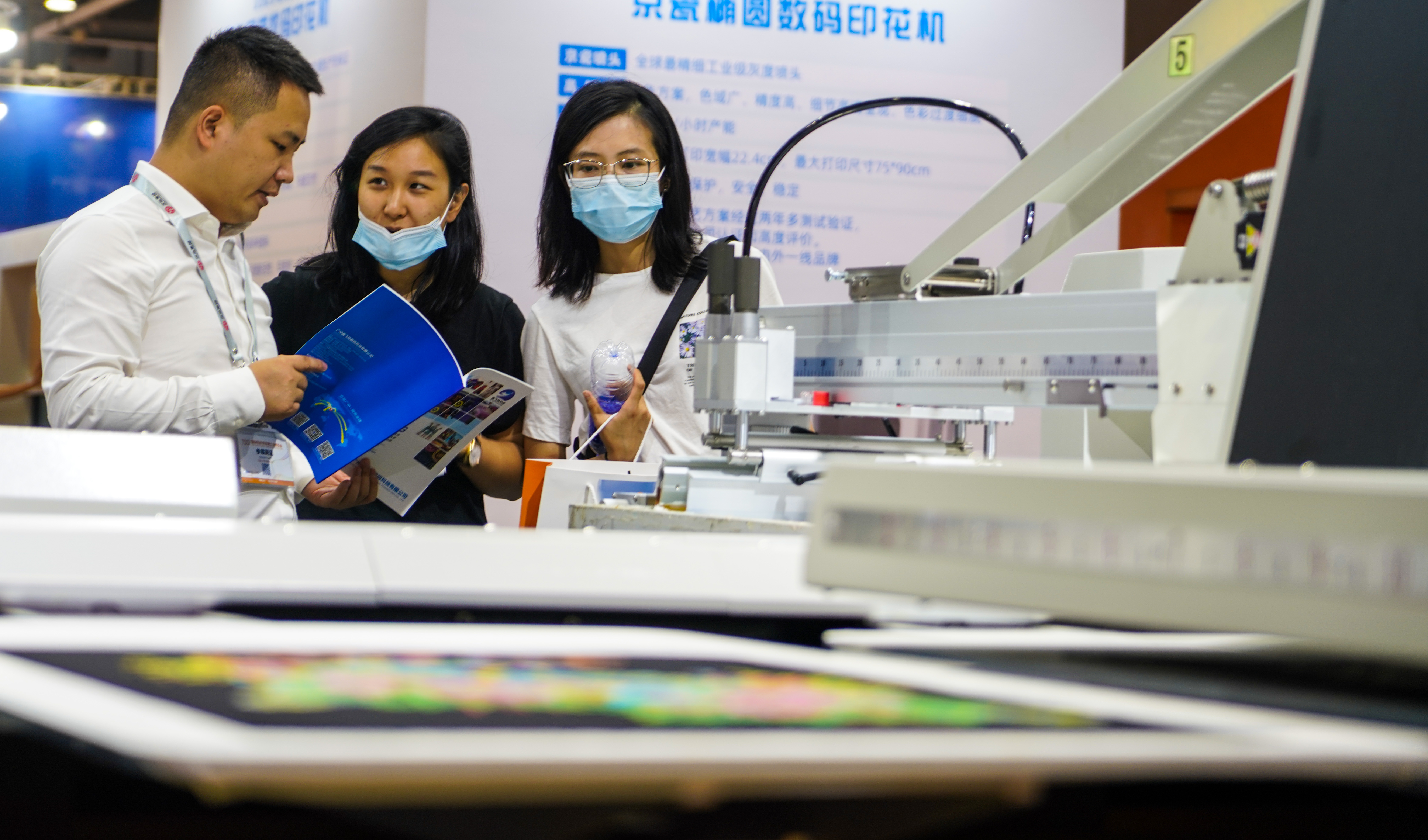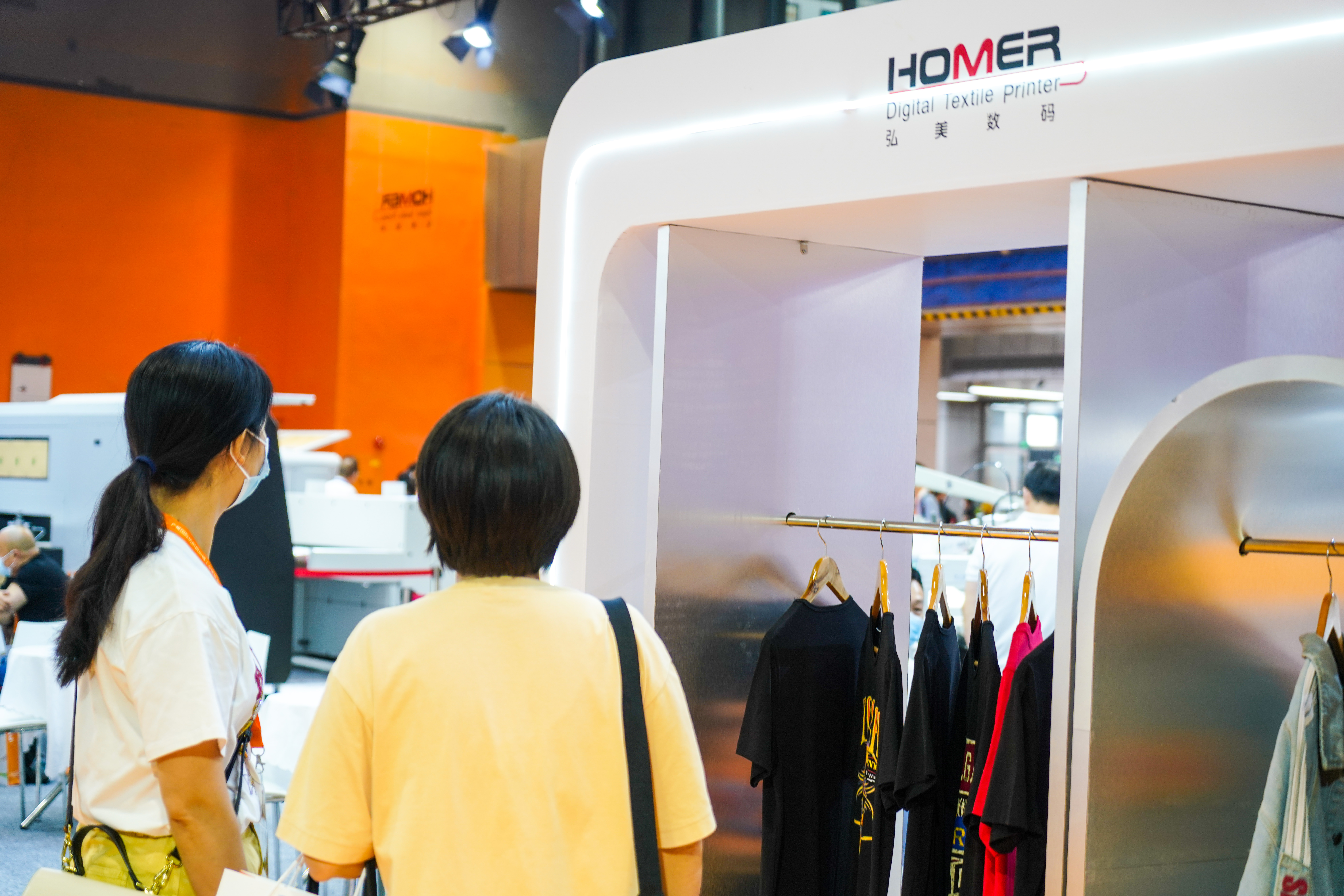 Many production-driven enterprises are faced with disordered scheduling, low efficiency and overstocked products. MES system powered by Homer brings high efficiency in production management. Interconnected with the equipment, the working conditions of printer can be monitored remotely so that customers can know about the printing process and the productivity and allocate production resources in a high-efficient way. Meanwhile, problems can be solved in time through the intelligent traceback.
Soft power promotes smart manufacturing in textile industry. It brings digitalized, standard and integrated industrial production, and also highly improves production efficiency, saves production costs, and creates more profits and opportunities for customers.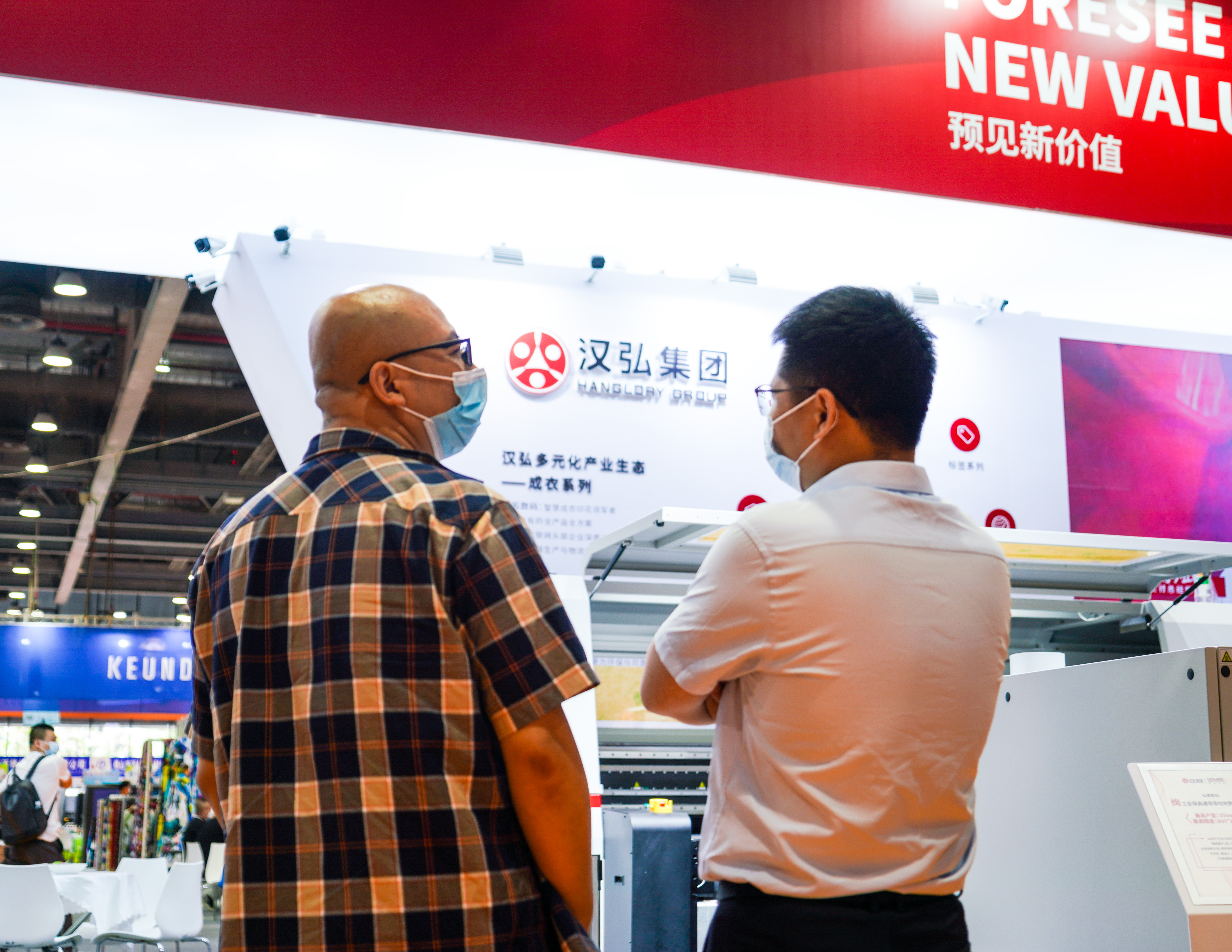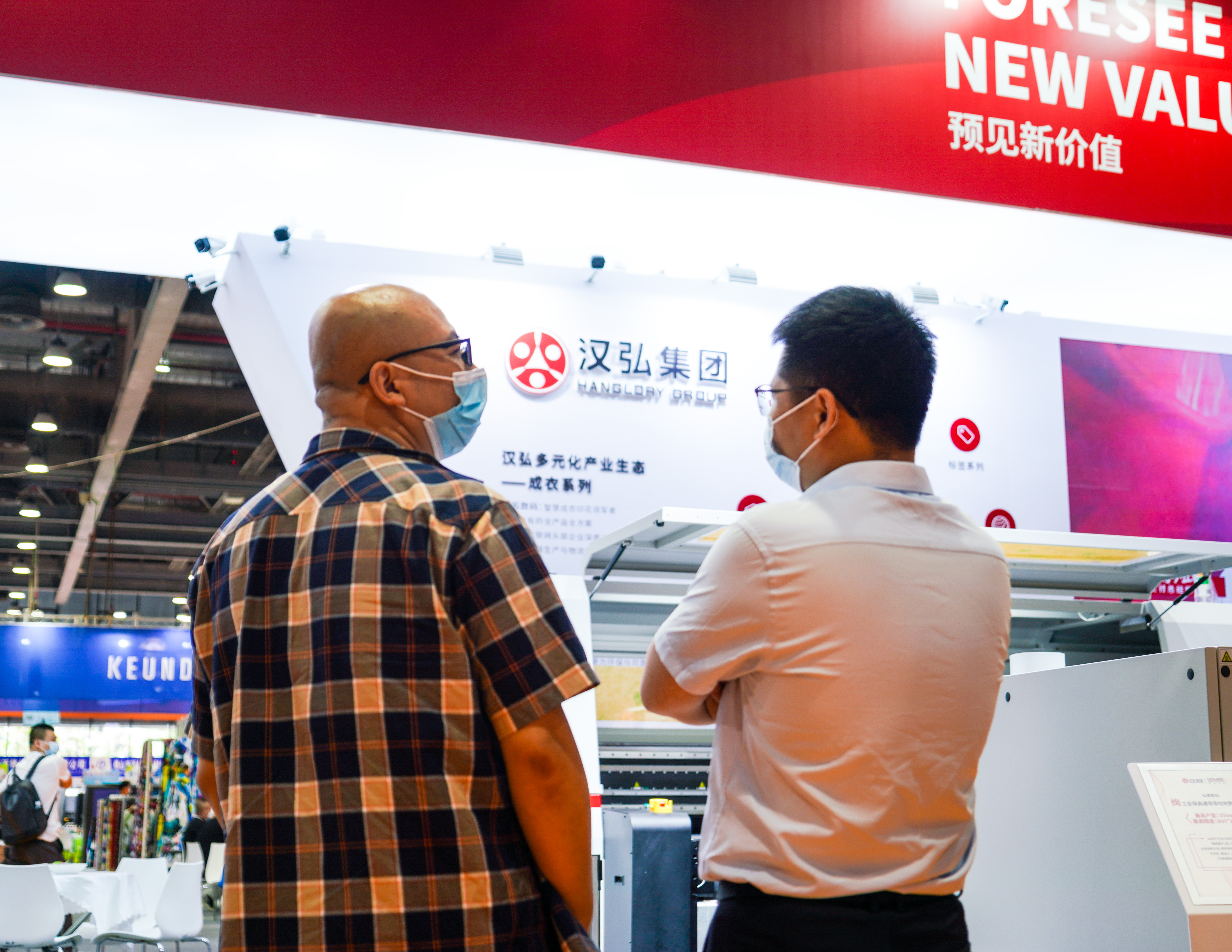 Unique, Energetic and Innovative Digital Printing Industry
Based on rich experience in digital inkjet technologies, HanGlory Group develops end-to-end high-quality solutions for different industries, introduces printing application scenes based on various industrial features and demands to serve customers' production and business development. Nowadays, HanGlory is committed to the development, manufacturing, production and sales of high-end digital printing products applied to UV printing, garment printing, textile printing, corrugated packaging, PCB inkjet printing, labels and publications and so on. We also provide a full set of end-to-end solutions with high quality for equipment, ink, materials, software and after-sales support. A product system based on Single Pass printing technology has been established to create a unique, energetic and innovative digital printing industry.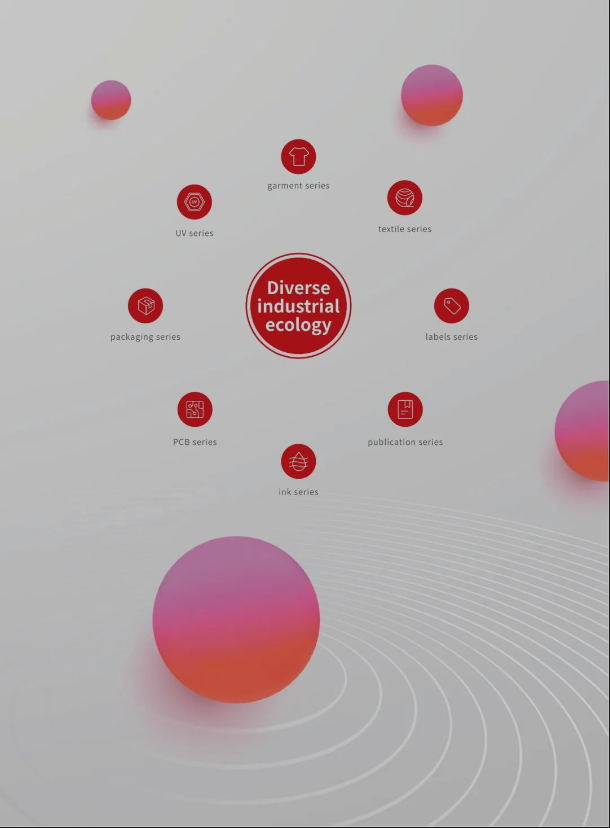 In the past one year, Homer and CNTOP made great achievements and was warmly welcomed by our customers and the market. Especially during the pandemic, we improved our products and solutions and got sales hike in overseas market and developed economical and high quality printing mode targeted at the Pakistani market, laying a solid foundation to the future development. Next, HanGlory Group will continue to target at pain points of this industry and provide better platform and solutions for quick, long-lasting and high-quality production.