Show time! Hanway and HandTop under HanGlory Group will be at FESPA Global Print Expo 2021, Europe's largest international speciality print exhibition. The event will be open from the 12th - 15th October 2021 at the RAI Exhibition Centre in Amsterdam.
HandTop: industrial automation for new efficacy
How to improve the present production model and efficiency is always what the whole industry is thinking about. This is where HandTop comes in.
At FESPA 2021, HandTop will bring its UV hybrid printer HT2500 ROBO which will solve the problems above. With brand-new auto loading and unloading solutions, the interconnection of loading, printing and unloading greatly saves labor and time, and the production efficiency of the printing factories is highly improved. At present, the max productivity is up to 312 ㎡/h. Its productivity with the auto loading is closely equal to that of ten classic HT2512 flatbed printers.
Besides HT2500 ROBO, HandTop also will show us other great inkjet printers. Welcome to see us at FESPA for more information.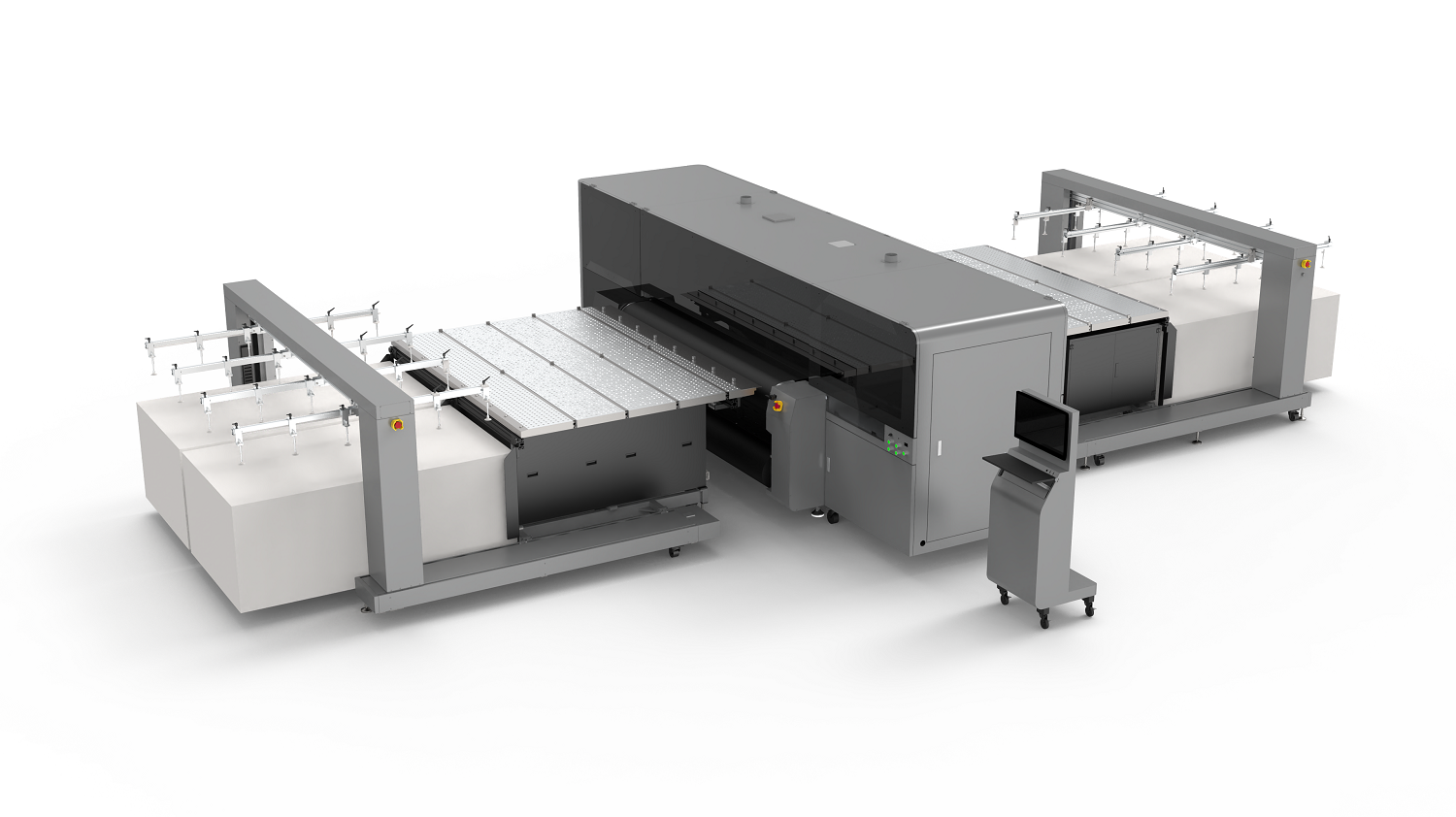 Handway: killer for low productivity
How to gain power for the packaging printing industry? How to create new value in packaging with more personalized orders? There are various choices for you given by Hanway Revo 2500W, the industrial grade corrugated digital inkjet printer.
The productivity of Revo 2500W is greatly increased to 1400㎡/hr, which is doubled compared to the last flagship printer. It can handle the industrial orders of about 10,000-20,000㎡everyday, which is almost equal to the productivity of an entry-level Single Pass high-speed printer. It also provide one-stop digital color management, making the packaging printing more vivid and easier.
Revo 2500W can be upgraded to Revo 2500W Pro for a full inline solution and to achieve labor-saving and high efficiency. Under this breakthrough, it can not only print various corrugated board, but also achieve thin paper printing with high resolution, bringing more value-added space for the small batches and various types of packaging printing products.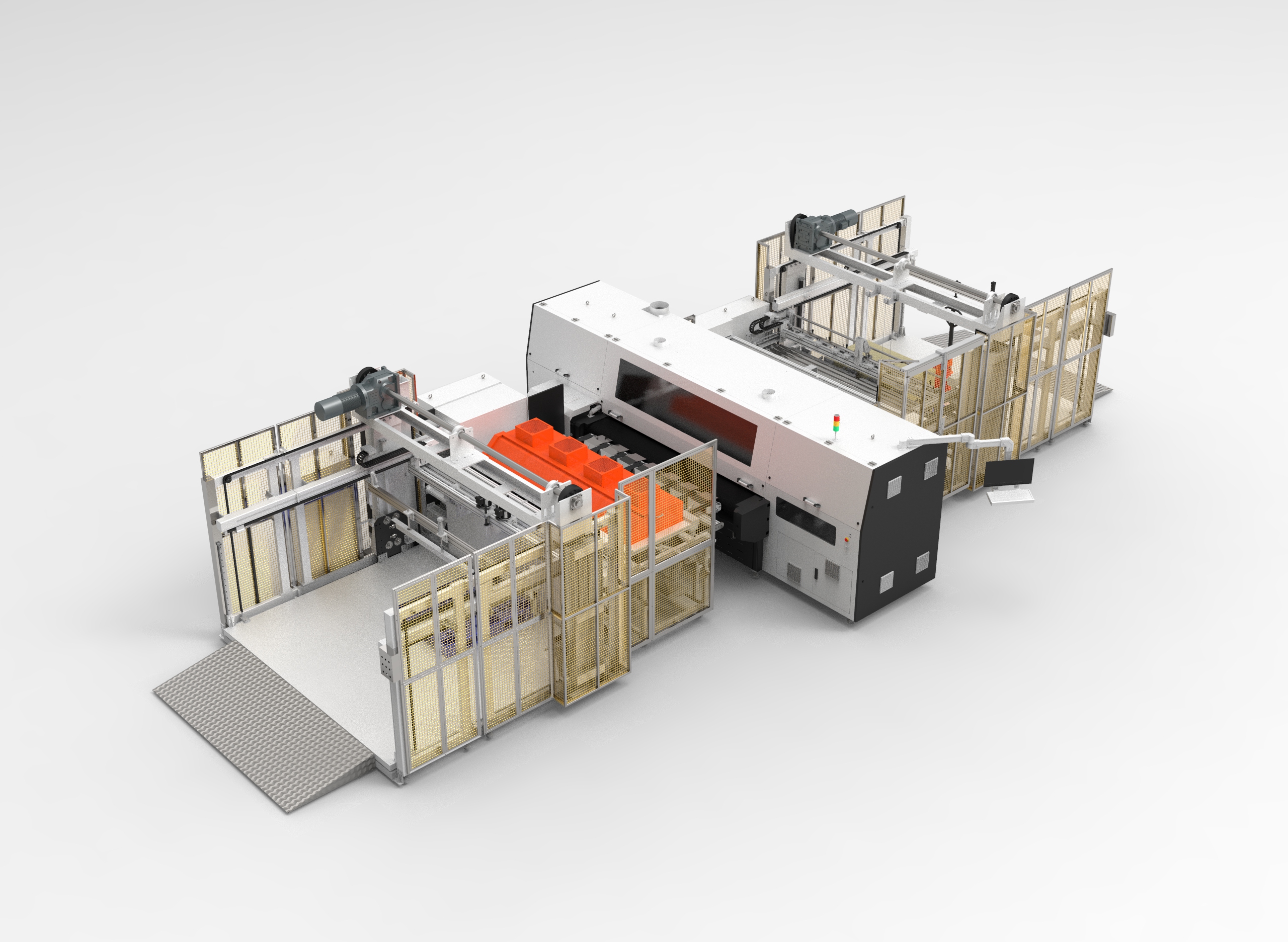 It should be noticed that apart from our digital printing products and solutions, HanGlory Group will also demonstrate the full set of digital inkjet ink and the relevant solutions with our partner D.C. Ink at FESPA.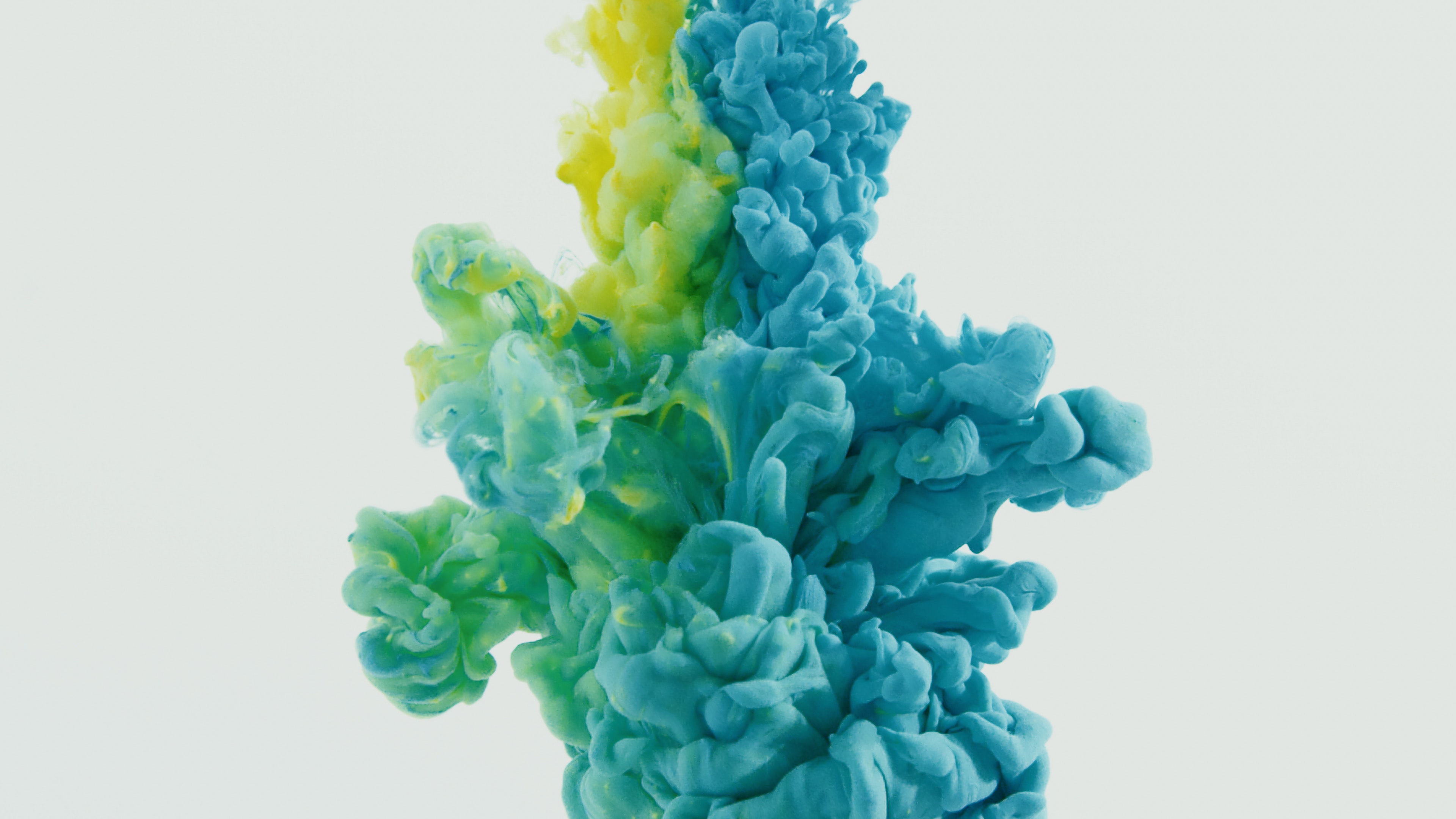 Zhuhai D.C. Ink Tech Co., Ltd
D.C. Ink is a high-tech enterprise engaged in the development, production and sales of ink for digital inkjet printing, whose products are applied to various industries including textile printing, advertising inkjet, corrugated packaging, labels and publications. D.C. Ink also provides advanced ink solutions and solutions for the whole process of printing. All types of inkjet ink have independent intellectual property rights and are certified by Reach, RoHs, Green Leaf certification, Ocket Eco and other third-party certifications. Our inks are rich in color and environment-friendly and are characteristic of high quality, great stability and outstanding performance. We have won great popularity from the markets.