On 23rd October, Hanway held another open day at one of our customers' factory in Taizhou, Zhejiang Province. The theme of the event was to showcase how to create new value within the packaging industry, specifically with digital printing.
With several speeches and a factory tour, Hanway demonstrated its new corrugated digital inkjet printer—Revo 2500W, showing how to give an impetus to the digital packaging industry and help customers to attract more personalized orders.
The general manager of Shengda Packaging in Taizhou delivered a speech, sharing why they used Hanway Revo 2500W and speaking highly of Hanway and our products.
Pictures of Factory

"In the past, it was very hard for us to meet the various requirements of our customers with the high cost and low efficiency of the traditional printers. In 2019, we started to know about the digital printing and the manufacturers of digital press. In June 2020, we cooperated with Hanway and purchased the HighJet 2500A. Only after several days' training, our engineers can operate it. It did reduce our costs, and highly improved the printing quality. Our customers were very satisfied with them."
"With the growing orders, we bought Hanway Revo 2500W in June this year. During the past five months, Revo 2500W has highly improved our productivity from 60 orders per shift to about 100 orders per shift, with high printing quality."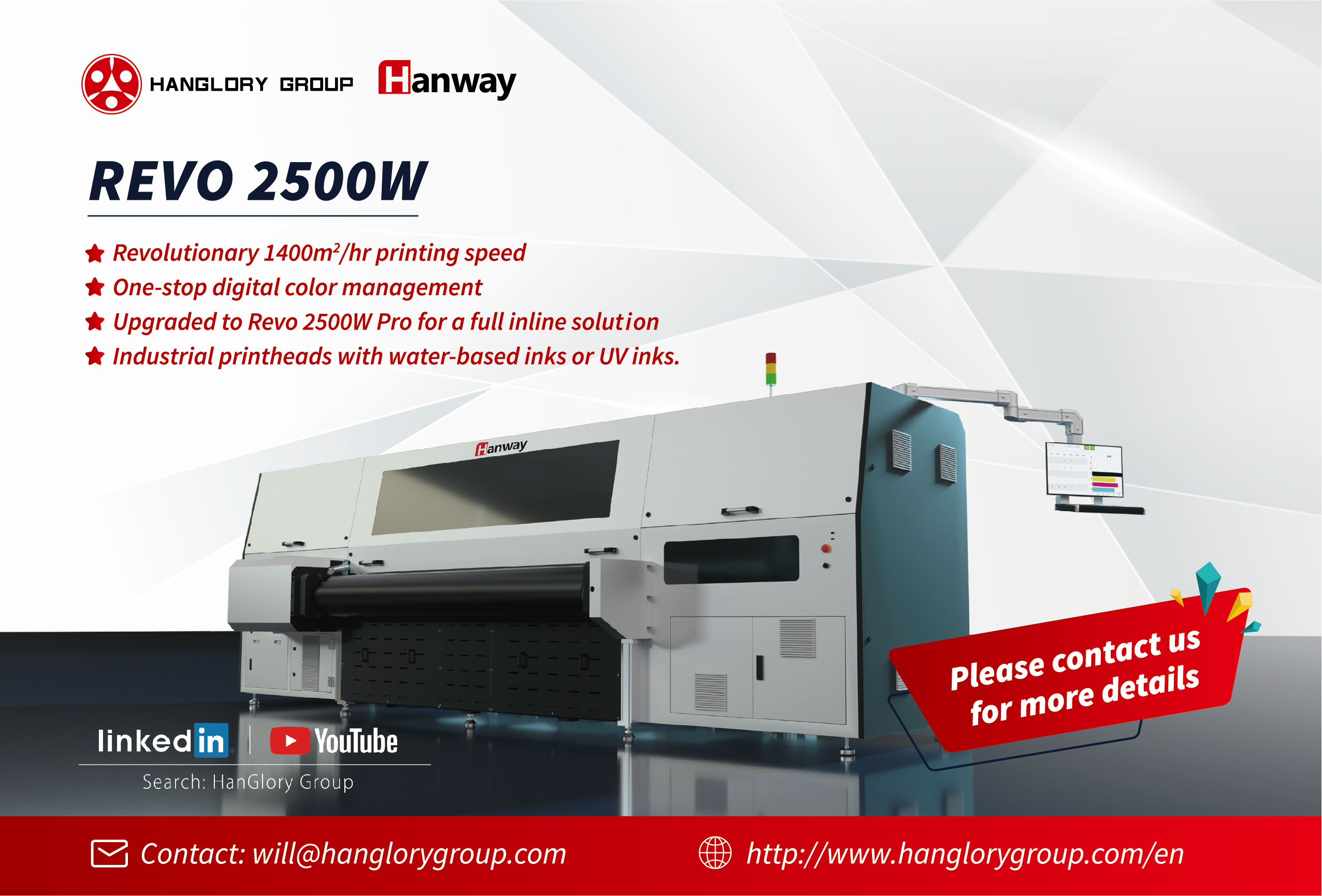 "The digitalization and intelligence have finally found their way in the printing industry. We believed that the digital printing is an irreversible trend in the future development. We will continue to make full use of Revo 2500W and exchange our ideas about the printing technologies with Hanway. Wish Hanway Open Day a great success!" said the GM of Shengda Packaging.
It should be noticed that Hanway HighJet 2500D, the brand-new multi-functional digital scanning printer, will make its official debut at China Corrugated Festival in Suzhou, Jiangsu Province on 25-27 November 2021.